Are you giving your child a message about diversity, inclusion and respect?
Normal price
$39.00 USD
Offer price
$26.00 USD
Unit price
per
Offer
Out of stock
📚 Share a loving message
💌 Free shipping above €30
📬 Shipped within 1 to 2 business days
💶 Pay with ideal or credit card
Our bestselling shirt
inspires you and your child on what really matters. Be kind to each other, whoever you are. Not 'them', but 'we'. Are you also spreading this message?
fabric

The shirt consists of 96% cotton and 4% lycra. The fabric has an OEKO-TEX 100 certification.
Specifications book

The book is A5 size and has a soft cover. The book contains three stories with the following themes: be respectful, be kind and be yourself.

The Kind Rebel book is available in Dutch, English and French.
To wash

Wash the shirt with love at 30 degrees. That is better for the shirt and the environment.
View all details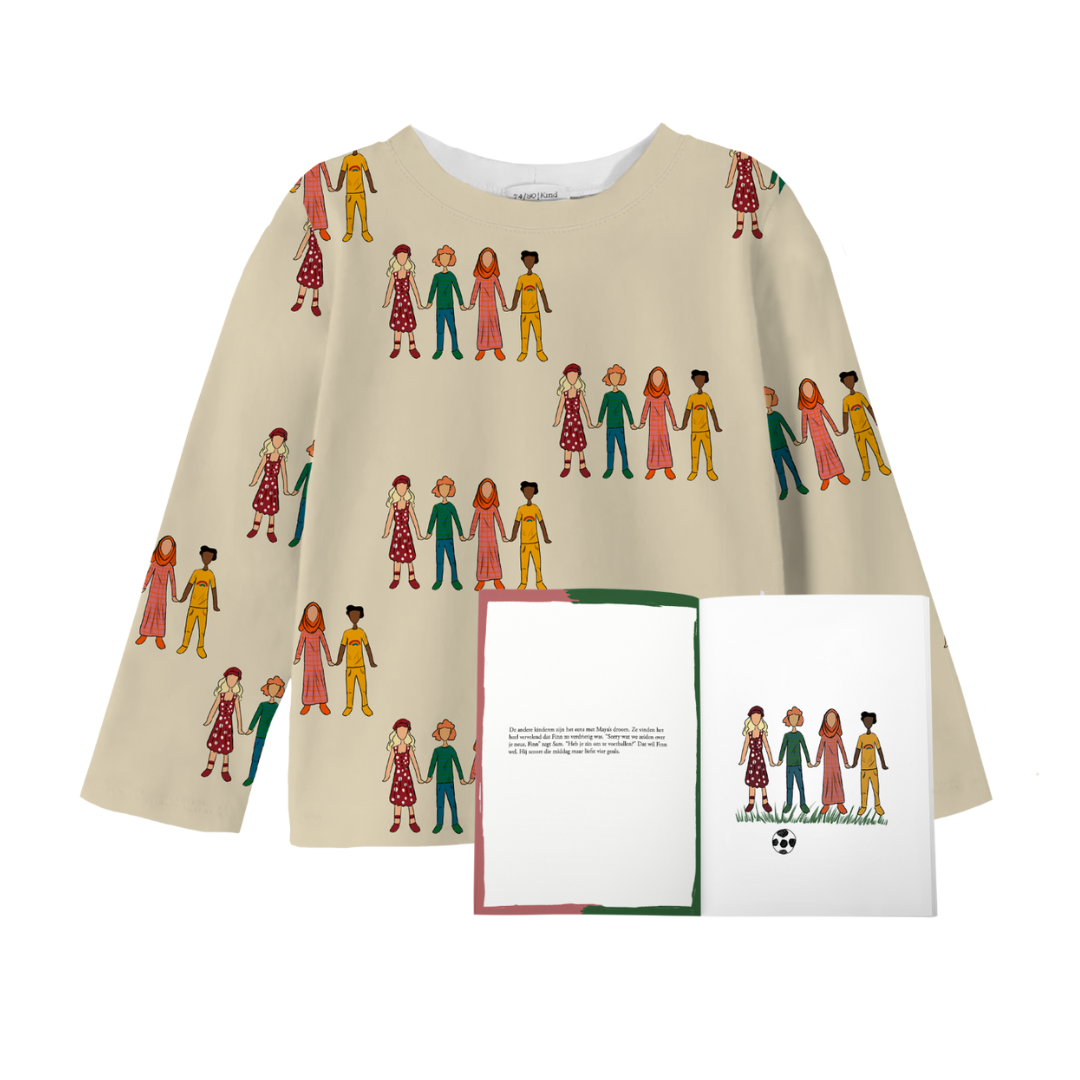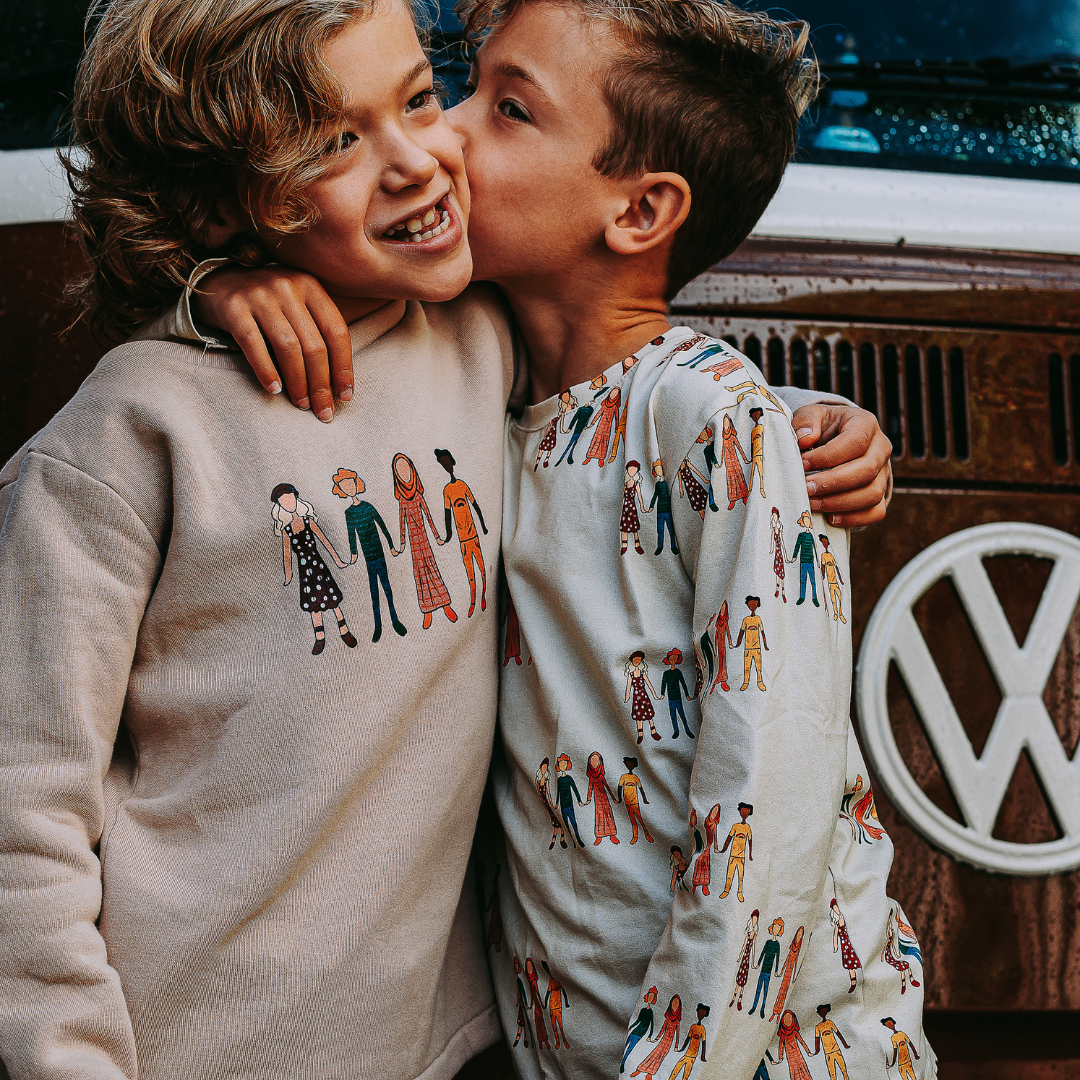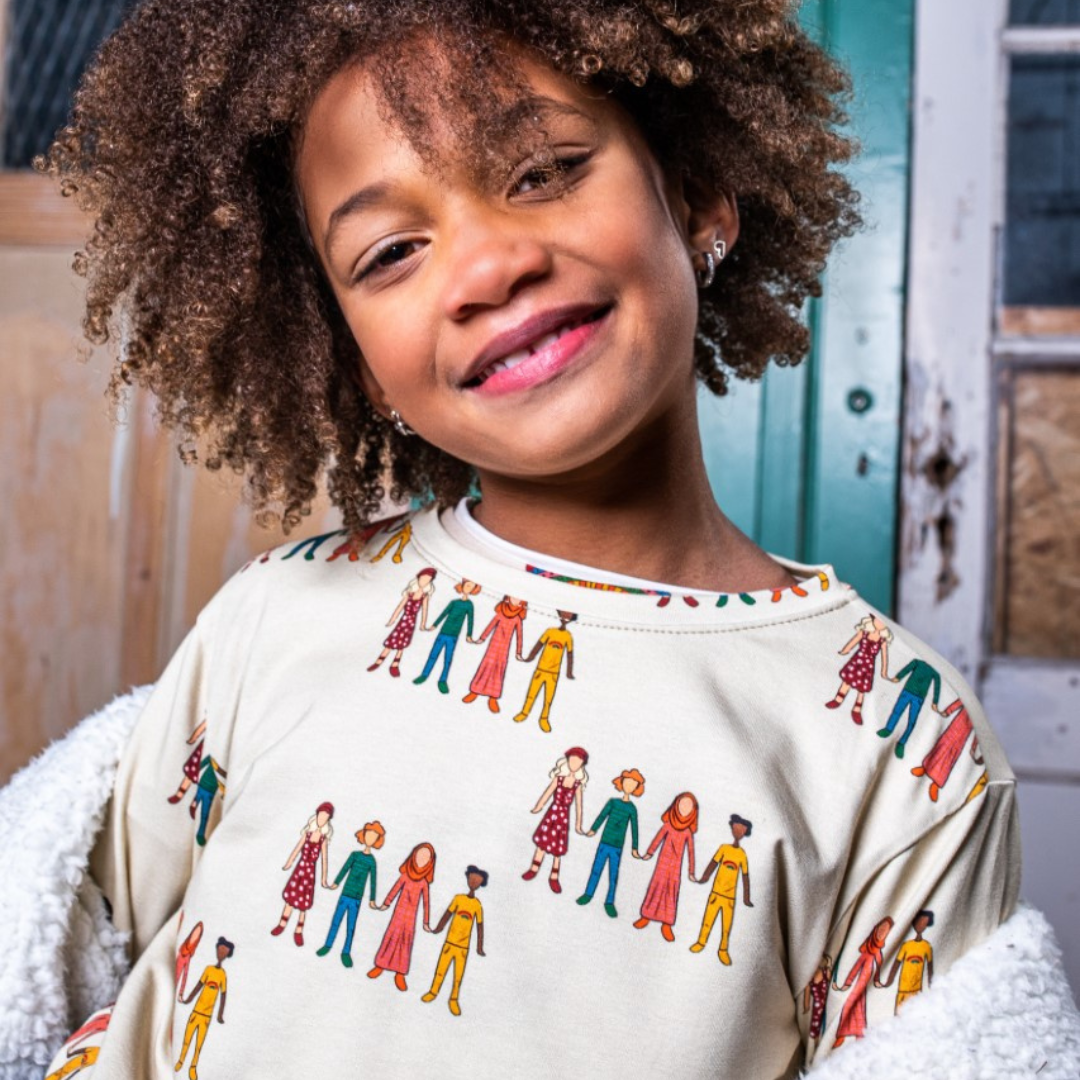 What others say...
"We are a mixed family. Maya's story is beautiful and the message is so beautiful. It doesn't matter what you look like. We are all connected. The print says it all and is a beautiful reflection of how we see society. The story in the book is a nice floor." Karen, mother of James (4)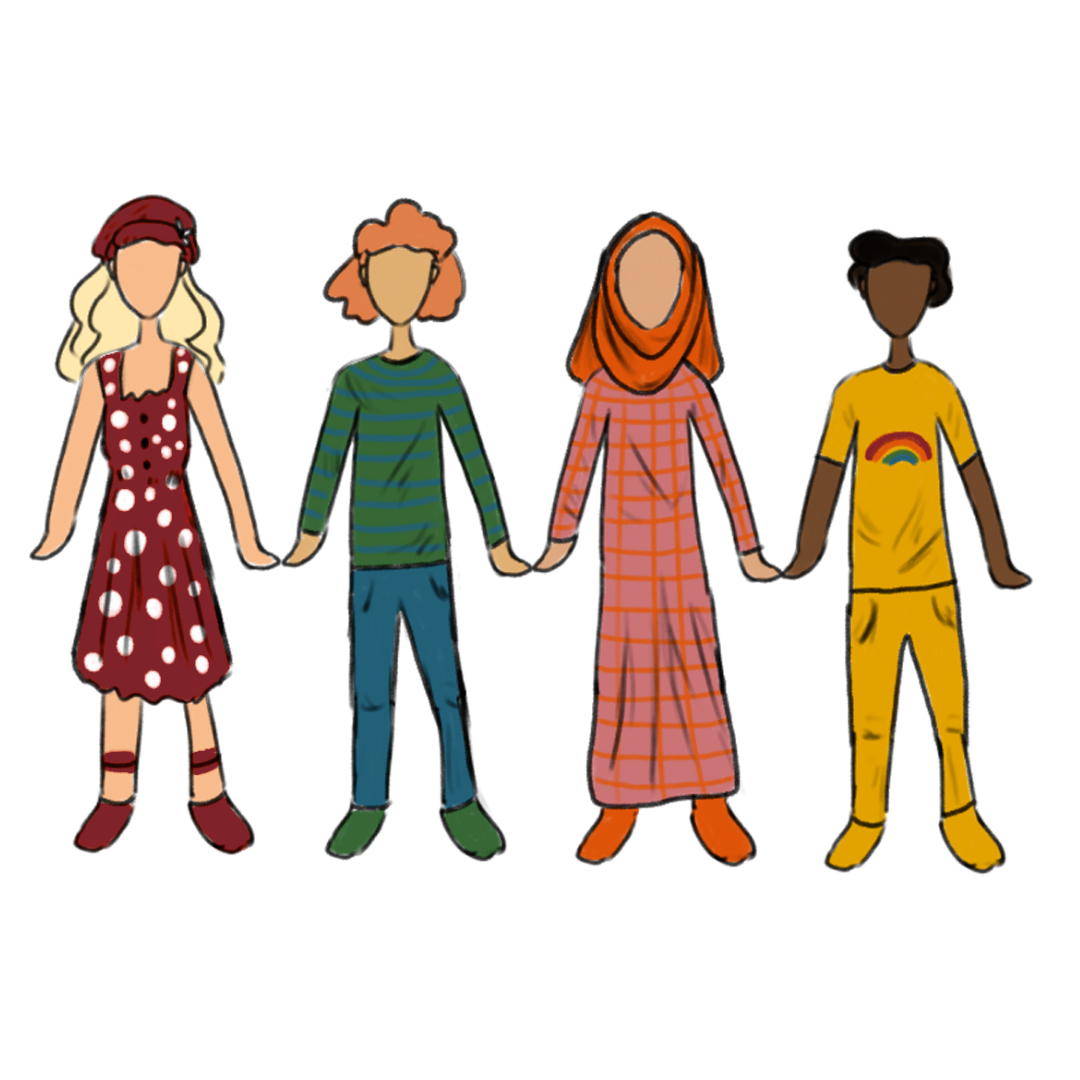 The story of Maya - Be respectful
Maya and Finn are good friends. When Finn is not allowed to play one day - because they think he has a funny nose - Maya gets angry. She decides to stand up for Finn and help him. Read Maya's story in the accompanying Kind Rebel book.